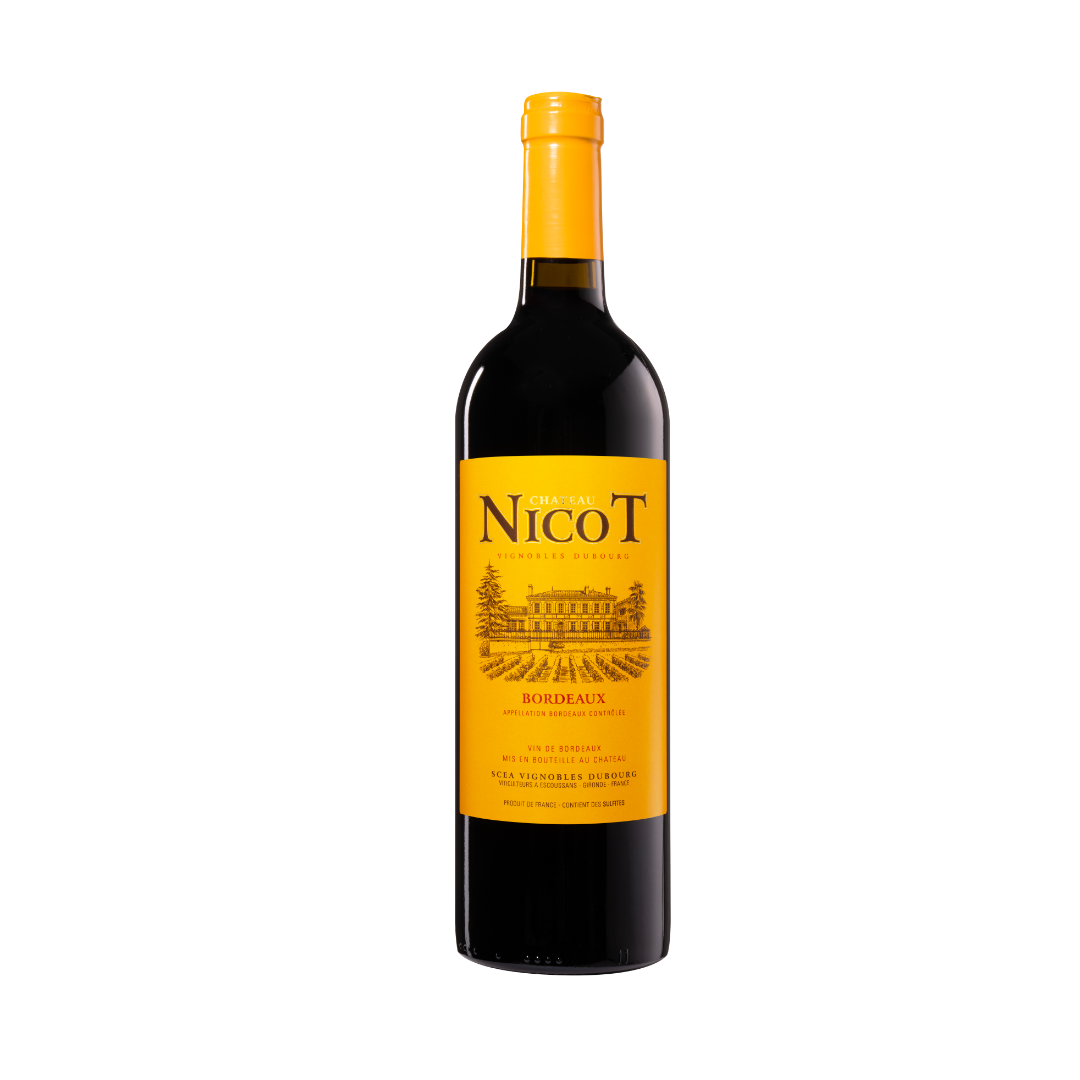 Château Nicot Rouge – AOC Bordeaux
Appellation : Bordeaux AOC
Cépages : 30% Cabernet Sauvignon, 70% Merlot
D'un rouge intense exprime des arômes puissants de cerise. Sa texture fine et soyeuse s'harmonise parfaitement avec une profondeur en bouche et un bel équilibre.
Pour l'achat de 24 bouteilles ou plus, vous bénéficiez d'une remise commerciale.
| nombre de bouteilles | remise par bouteille |
| --- | --- |
| de 24 à 47 | 50 centimes |
| 48 et plus | 1 € |
English traduction
Intense red expresses powerful aromas of cherry. Its fine and silky texture harmonizes perfectly with a depth in the mouth and a nice balance.
Traducción Española
El rojo intenso expresa potentes aromas de cereza. Su textura fina y sedosa armoniza a la perfección con una profundidad en boca y un agradable equilibrio.
SCEA Vignobles Dubourg
33760 ESCOUSSANS
l'abus d'alcool est dangereux pour la santé, à consommer avec modération
Crédits 2021 - Vignobles Dubourg