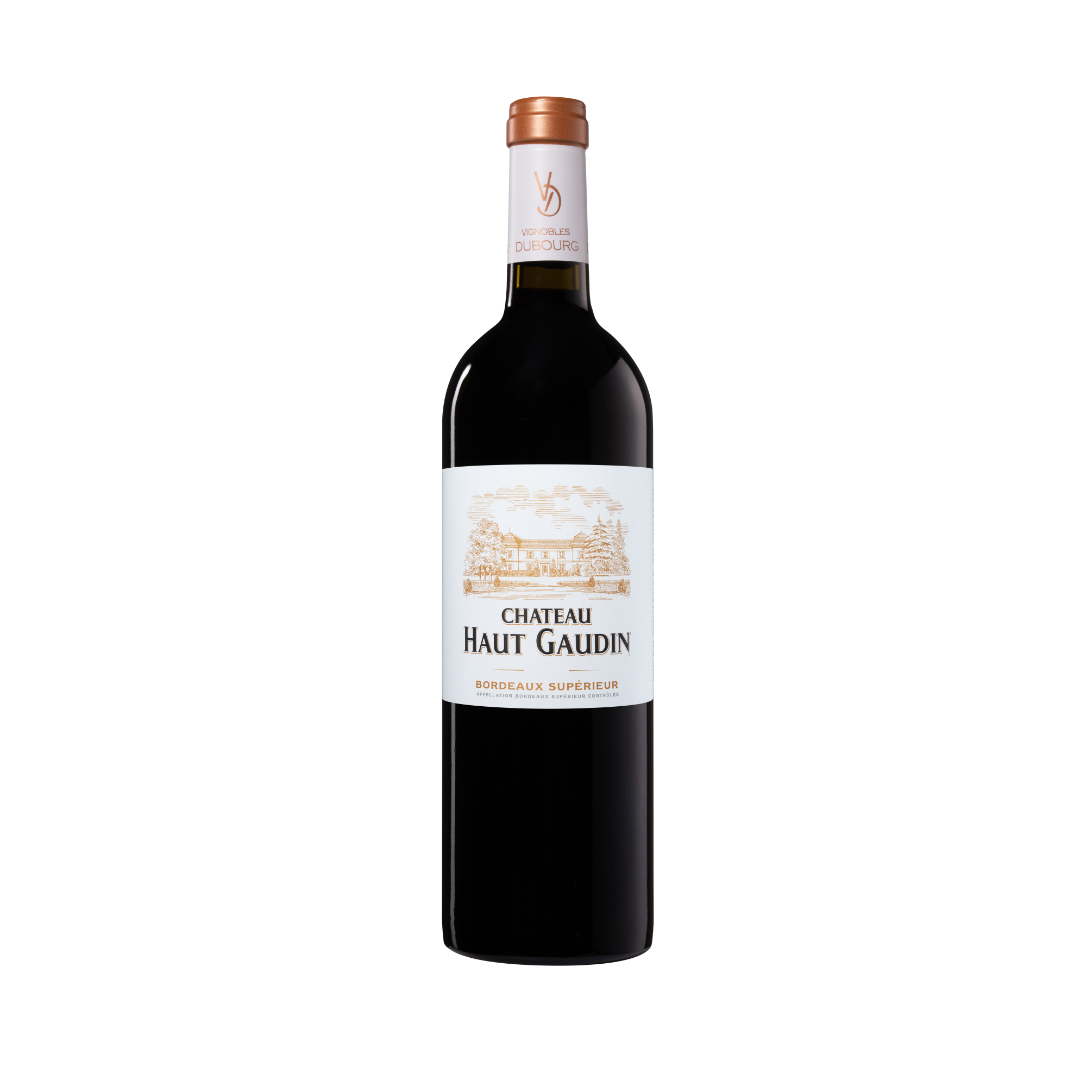 Château Haut-Gaudin Cuvée Traditionnelle – AOC Bordeaux Supérieur
Appellation : Bordeaux Supérieur AOC
Cépages : 20% Cabernet Sauvignon, 70% Merlot, 10% Malbec
La robe est intense, d'un rouge profond. Le nez révèle des arômes de fruits noirs et rouges mûrs, cassis, myrtille, cerise. A l'aération apparaissent des notes florales. L'attaque en bouche est ample, charnue avec un bel équilibre et un milieu de bouche velouté. La finale est persistante, les tanins sont soyeux et élégants.

Pour l'achat de 24 bouteilles ou plus, vous bénéficiez d'une remise commerciale.
| nombre de bouteilles | remise par bouteille |
| --- | --- |
| de 24 à 47 | 50 centimes |
| 48 et plus | 1 € |
English traduction
The color is intense, a deep red. The nose reveals aromas of ripe black and red fruits, blackcurrant, blueberry, cherry. Airing reveals floral notes. The attack on the palate is full-bodied, fleshy with good balance and a velvety mid-palate. The finish is persistent, the tannins are silky and elegant.
Traducción Española
El color es intenso, un rojo intenso. En nariz revela aromas de frutos rojos y negros maduros, grosella negra, arándano, cereza. La ventilación revela notas florales. El ataque en boca es con cuerpo, carnoso con buen equilibrio y paso aterciopelado. El final es persistente, los taninos son sedosos y elegantes.
SCEA Vignobles Dubourg
33760 ESCOUSSANS
l'abus d'alcool est dangereux pour la santé, à consommer avec modération
Crédits 2021 - Vignobles Dubourg