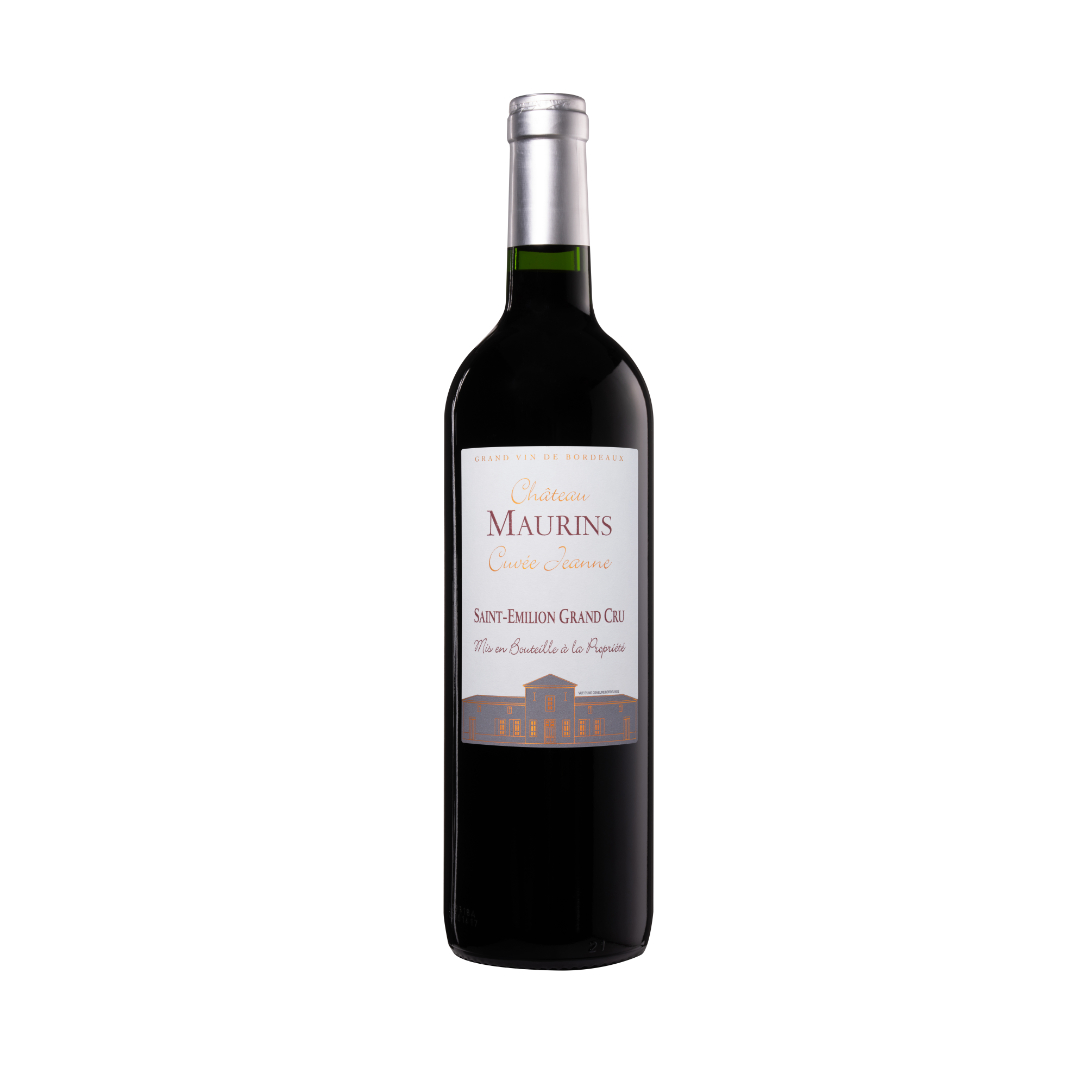 Château Maurins Grand Cru – AOC Saint-Emilion Grand Cru
Appellation : Saint-Emilion Grand Cru AOC
Cépages : 20% Cabernet Sauvignon, 80% Merlot
La couleur est profonde et intense. Le nez est complexe, mûr, avec des notes torréfiées. En bouche, l'attaque est fraîche, avec une bonne puissance tannique, sans agressivité. Le fruit domine en milieu de bouche avec un beau retour aromatique et une longueur charmeuse en finale.
Pour l'achat de 24 bouteilles ou plus, vous bénéficiez d'une remise commerciale.
| nombre de bouteilles | remise par bouteille |
| --- | --- |
| de 24 à 47 | 50 centimes |
| 48 et plus | 1 € |
English traduction
The color is deep and intense. The nose is complex, ripe, with roasted notes. On the palate, the attack is fresh, with good tannic power, without aggressiveness. The fruit dominates in the mid-palate with a nice aromatic return and a charming length on the finish.
Traducción Española
El color es profundo e intenso. En nariz es complejo, maduro, con notas torrefactas. En boca, el ataque es fresco, con buen poder tánico, sin agresividad. La fruta domina en el paladar medio con un agradable retorno aromático y una encantadora longitud en el final.
SCEA Vignobles Dubourg
33760 ESCOUSSANS
l'abus d'alcool est dangereux pour la santé, à consommer avec modération
Crédits 2021 - Vignobles Dubourg