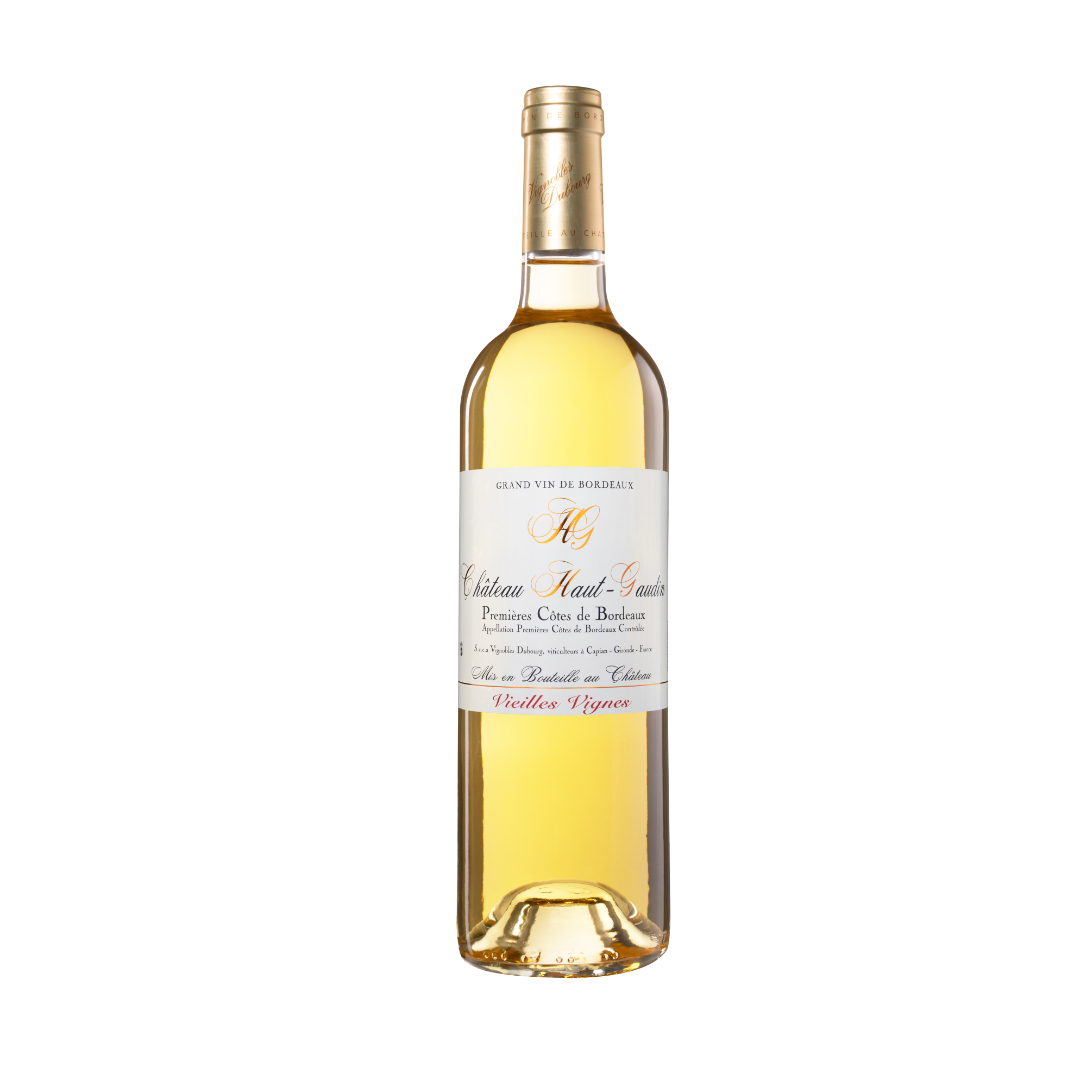 Château Haut-Gaudin Vieilles Vignes – AOC Premières Côtes de Bordeaux
Appellation : Premières Côtes de Bordeaux AOC
Année : 2019
Cépages : 85% Sémillon, 15% Sauvignon
Le Château Haut-Gaudin est le résultat de l'assemblage de plusieurs parcelles situées sur l'aire d'appellation Côtes de Bordeaux. Il se démarque par sa fraîcheur et sa délicatesse. Haut-Gaudin se révèle porteur de modernité et du plaisir accessible à tous.

Pour l'achat de 24 bouteilles ou plus, vous bénéficiez d'une remise commerciale.
| nombre de bouteilles | remise par bouteille |
| --- | --- |
| de 24 à 47 | 50 centimes |
| 48 et plus | 1 € |
English traduction
Château Haut-Gaudin is the result of a blend of several plots located in the Côtes de Bordeaux appellation area. It stands out for its freshness and delicacy. Haut-Gaudin is the bearer of modernity and pleasure accessible to all.
Traducción Española
Château Haut-Gaudin es el resultado de una mezcla de varias parcelas ubicadas en la zona de la denominación Côtes de Bordeaux. Destaca por su frescura y delicadeza. Haut-Gaudin es portador de modernidad y placer al alcance de todos.
SCEA Vignobles Dubourg
33760 ESCOUSSANS
l'abus d'alcool est dangereux pour la santé, à consommer avec modération
Crédits 2021 - Vignobles Dubourg